Enjoy your Days Tours in Badry Sahara Camp Bahariya Oasis from Cairo, Explore the Oasis and Western Desert Enjoy unspoiled nature, include One-night or two-night Camping in the white desert. The white desert is one of the most Beautiful Places you can Ever see in Egypt Western Desert

Badry Sahara Camp in Bahariya oasis is an amazing place to experience the beauty of the desert. Located in the heart of Egypt's Western Desert, this camp provides a unique opportunity for visitors to explore and enjoy its stunning landscapes. It offers comfortable accommodation with air-conditioned tents equipped with all amenities necessary for a pleasant stay. The camp also has two outdoor swimming pools, several restaurants and cafes, as well as various activities such as camel rides or jeep safaris into nearby areas like White Desert or Black Mountain National Park.
The Badry Sahara Camp provides guests with an array of services that make their stay enjoyable and memorable including daily excursions led by experienced guides who provide information about local culture and history along the way; cultural performances at night; traditional Bedouin meals prepared over open fire pits; star gazing under clear skies filled with millions of stars every night; yoga classes held onsite twice daily ;and much more!  Additionally, there are lots of opportunities to take part in activities such as sand boarding down sand dunes or even visiting hot springs located nearby which are said to have healing properties due to their high mineral content . All these experiences make it easy for visitors from around world come together at Badry Sahara Camp creating lifelong memories while exploring one most beautiful places on earth – Bahariya Oasis!  
Overall ,Badry Saharacamp is perfect destination if you're looking for an unforgettable adventure that combines comfort ,culture ,history & nature all into one incredible package ! Whether you're traveling solo traveler seeking some alone time away from hustle & bustle city lifeor group friends looking great bonding experience – this is definitely place go ! So don't hesitate book your next trip now -you won't regret it !
Badry Sahara Camp Located 3 km from the bus station or down town ( Bawiti ). Sahara Camp have 20 rooms ( Single and Double rooms ) – bath rooms out side – hot and cold water 24 hours. Restaurant have all kinds of meals and drinks especially Bedouin meals. You can enjoy by your time in our Bedouin tent for parties and night fires. First thing you will see in the front of the camp flowers and you can enjoy by the natural view for Anglis Mountain on the back of the camp. You have fantastic place to get photos for the Sun Rise or Sun Set in the camp. You can enjoy by our natural design camp and our high quality service.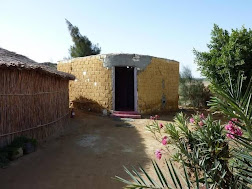 (02) 01007459591 (02)01227922728
info@badrysaharacamp.com​