Depart early in the morning at 7am from Cairo be private car pick up service to Fayoum around  2 hour then will visit -Wadi El Hitan, the museum -Wadi Al Hittan Fossil –
Climate Change Museum – hiking around 15 spots of the fossils 
hundreds of fossils of some of the earliest forms of Whales
 Have lunch Then visit the Lake of Qarun – straight to Wadi Rayan – National Park, the water fale Then stop
Set up Bedouin campsite on middle of big Sand dunes Enjoy dinner around the campfire.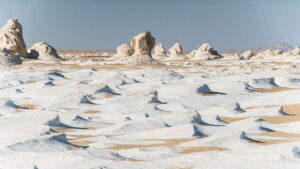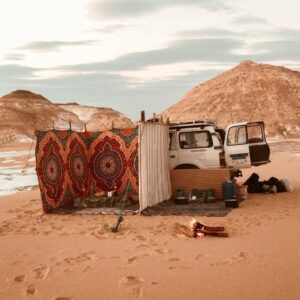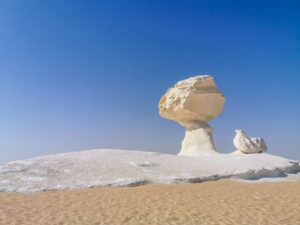 • The tour including pick up service.  
• Jeep car safari tour 
• 4 meals 
• Lunch 
• Dinner in desert camping 
• Breakfast in desert 
• Lunch before drop off in Cairo 
• English Guide Tour 
• sand board
• Fruit, hot and soft drinks
• Mineral water during the tour          • Mattresses -Blankets – Sleeping bag 
Day 2:  After breakfast to climb up – Jabal Al Modawara – Magic Lake , Then back to Cairo .