Walking in the desert Program
OF course the cherry on top of the activities Multiple days in the Western Desert of Egypt  Full Camping . Spending the night in a Million Star hotel is such an amazing experience of Western Desert tours .
Black and White Desert Tour From Cairo
We will pick you up from your hotel in Cairo about 6 am to Bahariya oasis then arrived our lunch time have the lunch and start by jeep car safari tour to visit the black Desert  – and we will continue by 4×4 off-road desert from  – Crystal mountain – to explore Dunes of-  El Agabat – beautiful landscape middle of the Desert and we will start to make the Bedouin campsite middle of the sand Dune than will cook our dinner around campfire .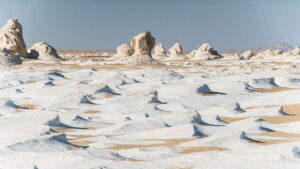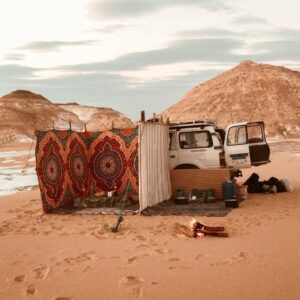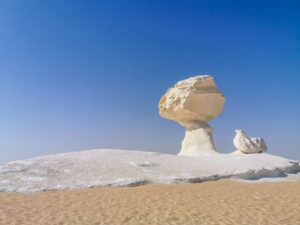 After the sunrise have breakfast and will start from sand dunes to visit the Magic Springs – Big Valley -Small Valley – and will have lunch and will start to go explore the New White Desert and have a beautiful sunset than will start to make the a Bedouin campsite and will have dinner around the campfire.  
Well arrange for you a private tent for sleep including the Mattresses -Blankets – Sleeping bag 
• The tour including pick up service.  
• Jeep car safari tour 
• 4 meals 
• Lunch in camp in Bahariya oasis 
• Dinner in desert camping 
• Breakfast in New white desert 
• Lunch before drop off in Cairo 
• English Guide Tour 
• sand board
• Fruit, hot and soft drinks
• Mineral water during the tour . 
After the sunrise have breakfast and will start to visit the old white desert –  hot springs – have the lunch and we will drop you off in Cairo .